You are interested in selling your photos, and here is the best way to quickly earn money from those images.  Invest in this book and gain six years of successful knowledge of licensing photos for cash in one easy to read manual.  If you want to get up to speed in a matter of weeks,  simply choose to buy the eBook now for an instant download.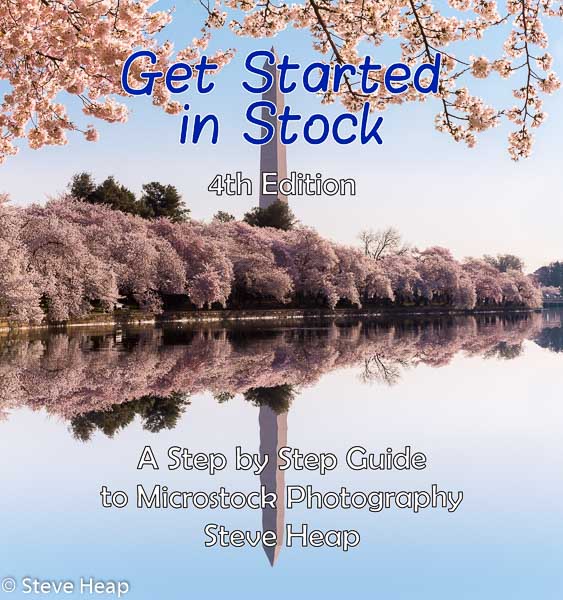 Step by Step Guide to Stock Photography
Maximize your earnings now with the second edition of this popular guide! Save hours of poring over old posts on forums to try to find the tips and tricks that make this industry tick. Special Summer Offer - now half-price!
Price: $9.99
Price: $5.99
Not sure? Check out the reviews on Amazon (although I would prefer you to buy it here as I end up with a little more income!)
Need more persuasion? Over the past six years I have learned a lot about microstock photography and the various tips and tricks to get the best out of each site. Some things are obvious – others you only learn about after spending hours reading through forum posts.  Save your time – all those tips and tricks are now available in an easy step by step guide to Microstock and how you can make money from your photos. Learn how to get into the business, how to efficiently manage and keyword your images and get them online with the minimum fuss. Finally, jump straight to the time saving tools and web sites such as StockUploader and DeepMeta to effectively manage your portfolio.
This second edition of my book is greatly expanded from the first release. I now cover more than 20 stock agencies, have added dedicated chapters on Keywording Secrets, Lightroom tips to remove dust spots and extended my analysis of what sort of earnings you can expect from each agency. As more and more sites now accept editorial images, I have added additional information on how best to meet that need.
There are excellent books available at Amazon on the sort of images to take for stock. I'm not trying to compete with those. My book is clearly a "how-to" guide based on all the experiences (good and bad) as I have gone from an income of less than $100 per month to a run rate of over $15,000 per year. Why make the same mistakes and miss the opportunities I have missed – one day's worth of sales will more than cover the cost of my book!
Check out the reviews of Getting Started in Stock Photography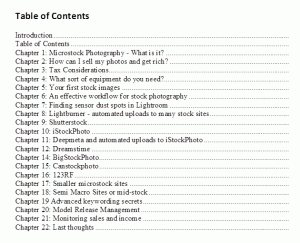 Finally – if you are a little uneasy about buying from an unknown website you can buy it from the Apple Store, or from Amazon.